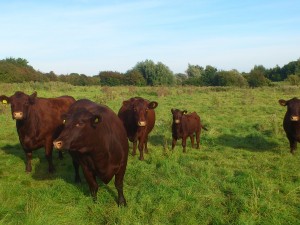 Canaan Country was set up by Andy West in 1999 and incorporated in 2015 to meet the needs of a growing Holistic pet food market. Having an honours degree in Agriculture, Andy was Sales Director of a farming company in North Yorkshire which amongst other things grew and imported herbs. Here he also set up the company's quality control system.
As he met customers he identified the need in the market for a dedicated company which would provide bespoke quality herbal premixes where confidentiality, traceability and reliability where valued characteristics. For nearly 20 years now Canaan Country has proven to be such a company.
We are committed to encourage both the farming and feed industries to look to natural ways of producing food. Where possible we source British grown herbs and do not use GM herbs.  Andy has been a Trustee of the Countryside Restoration Trust, a charity working to encourage wildlife friendly farming which includes having species rich environments.