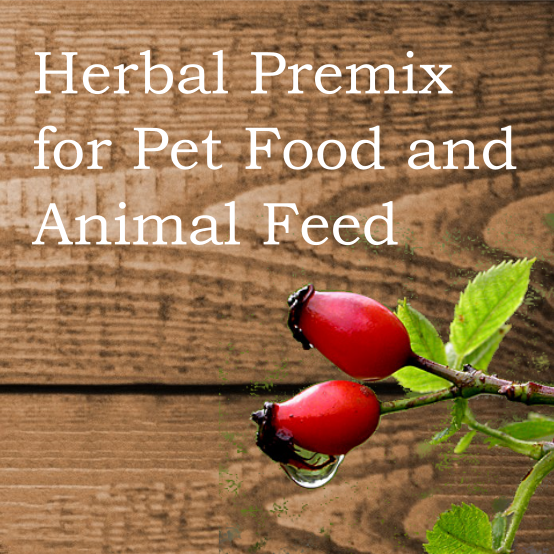 For nearly twenty years Canaan Country Ltd has been supplying bespoke herbal premixes to the pet food industry. Our family run business has worked closely with some of the country's leading brands to meet the ever-growing demand for quality pet foods which use natural ingredients and recognise the tremendous value of herbs and vegetables as a rich source of nutrients.
Pet owners now have a better understanding than ever that just as with humans, their pets are as healthy as the food they eat and that the less processed and more natural the ingredients, the healthier it is for their pets.
Despite this awareness, sadly many pet foods still contain left overs and derivatives which are of poor quality and low digestibility, their inclusion being hidden in highly processed and coloured shapes. On the ingredient list terms are used which many pet owners do not understand and so hide the presence of such poor ingredients. At Canaan Country we only supply high quality herbs and vegetables which are clearly and proudly promoted by our customers in their foods because of the natural health benefits.
Working in partnership with our customers we produce unique mixes and blends of herbs and vegetables, carefully sourcing, milling and mixing as required. We do not mass produce with a one size fits all approach but respond to the needs of each customer, based upon the type of foods they are producing and what other ingredients are in their recipes.